Recipes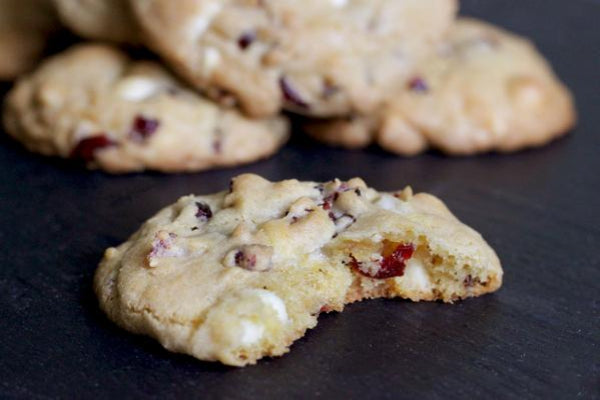 Decas Farms Paradise Meadow White Chocolate Cranberry Chews
Ingredients:
½ cup (1 stick) unsalted butter, room temperature
¼ cup granulated sugar
½ cup dark brown sugar
1 large egg, room temperature
½ teaspoon vanilla extract
1 ⅛ cups all-purpose flour
½ teaspoon salt
½ teaspoon baking soda
1 ½ cups (7 oz.) Decas Farms Paradise Meadow Julienne Cooking & Baking Cranberries
½ cup white chocolate chips
Preparation:
Preheat oven to 375℉. Line cookie sheets with parchment paper and set aside.
Whisk flour, salt and baking soda together and set aside.
Cream the butter with an electric mixer. Add the sugars and beat until light and fluffy.
Add the egg and vanilla and beat well.
Slowly add the flour to the sugar mixture and blend
Stir in the cranberries and white chocolate chips.
Leaving space between each cookie, drop by rounded teaspoon onto prepared cookie sheets. 
Bake 8-10 minutes. Allow to cool on cookie sheets. Makes 4 dozen small or 2 dozen regular cookies.