Recipes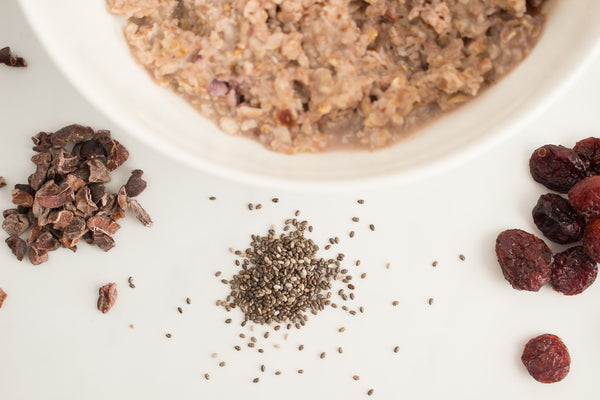 Cranberry, Chia, & Cacao Nib Oatmeal
Ingredients: 
1/2 cup old fashioned rolled oats
1 cup water or almond milk
1 Tbsp flaxseed meal
1 Tbsp chia seeds
1 Tbsp protein powder
1 Tbsp cacao nibs (add more if desired)
¼ cup Decas Farms Paradise Meadow Organic dried cranberries (add more if desired)
½ Tbsp honey (for sweetness)
½ tsp cinnamon
Preparation:
Bring water or almond milk to a boil.
Add oats, chia seeds, protein powder, and cinnamon and drop heat to allow mixture to simmer.
Cook to desired consistency or until all liquid is gone stirring occasionally to prevent the mixture from sticking to the pan.
Serve in a bowl and add cranberries, cacao nibs, and honey on top.