Recipes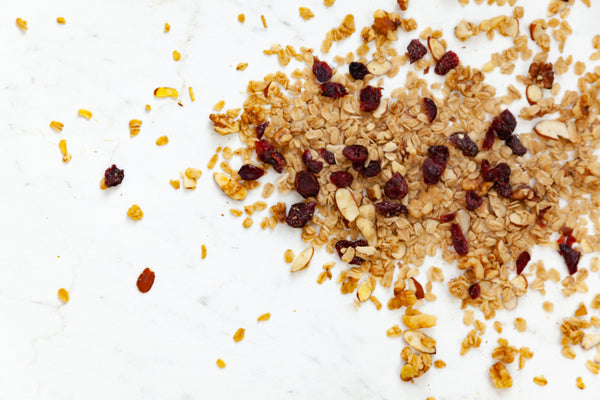 Cranberry Maple Almond Granola
Ingredients
2 and 1/2 cups (200g) old-fashioned rolled oats
1 cup (140g) Diamond of California whole almonds
2/3 cup (80g) dried cranberries
1/2 or 1 teaspoon ground cinnamon (I always use a full teaspoon!)
pinch salt (about 1/8 teaspoon)
1/2 cup (120ml) pure maple syrup
1/4 cup (60ml) melted coconut oil
½ teaspoon almond extract
½ teaspoon vanilla extract
Directions
1.Preheat oven to 300°F (149°C). Line a large baking sheet with parchment paper or a silicone baking mat.
2.Toss the oats, almonds, cranberries, cinnamon, and salt in a large bowl. Add the maple syrup, coconut oil, and vanilla extract and stir to combine. Make sure all of the oats are moistened.
3.Spread onto the prepared baking sheet and bake for 45 minutes, stirring every 15 minutes. Allow granola to cool completely - the air will help the granola obtain a crunchy texture.  Store this in an airtight container at room temperature for up to 3 weeks. You can also freeze it for up to 3 months.
Recipe Notes:
Whole or sliced almonds can be used.