Recipes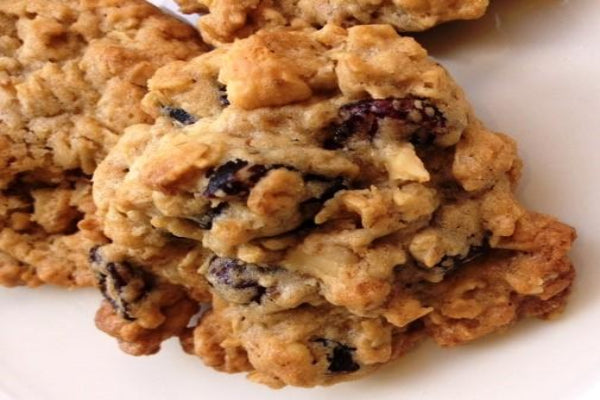 Cranberry Vanilla Oatmeal Cookies
Makes 48, 2" cookies.
Ingredients:
1½ cups walnuts, coarsely chopped
1 cup (2 sticks) unsalted butter, room temperature
1 cup granulated sugar
1 cup dark brown sugar, packed
2 eggs, large
2 teaspoon vanilla extract
1 ½ cups all-purpose flour
1 teaspoon salt
1 teaspoon baking powder
3 cups old fashioned oats
2 cups Decas Farms fresh or frozen cranberries, chopped
Directions:
Preheat oven to 350° F.
Line cookie sheets with parchment paper or non-stick foil and set aside. 
Sift flour, salt and baking powder together and set aside.  Beat butter and sugars together until light and fluffy.  Add eggs, one at a time, and vanilla.   Slowly add the flour to the sugar mixture and blend.  Add the chopped cranberries, oats and nuts and blend until combined.  Drop by heaping tablespoon onto prepared cookie sheets and shape into mounds.  Leave space between each cookie as they will spread while baking.  Bake 12 – 14 minutes and cool on cookie sheets.