Recipes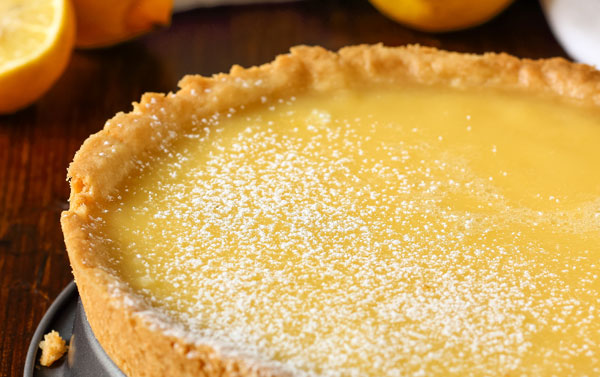 Limoncello Cranberry Curd Tart with Amaretti Cookie Crust (Naturally Gluten Free)
Ingredients:
Ingredients for Crust:
8 ounces Amaretti cookies (usually gluten-free, but always check packaging)
1 Tbsp cane sugar
4 Tbsp melted butter

Ingredients for Cranberry Limoncello Curd Filling:
½ cup lemon juice
½ cup water
4 cups Decas Farms Fresh or unthawed frozen cranberries
1½ cups sugar, divided
5 large egg yolks
⅛ tsp salt
4 Tbsp limoncello
4 Tbsp butter, chilled
Preparation:
Preheat oven to 350 degrees F. Pulse cookies in food processor until finely chopped. Transfer to a tart pan and add the melted butter. Mix well. Press onto the bottom and up the sides of the tart pan. 
Bake for 5-10 minutes, or until crisp and golden brown on the edges as oven temperatures can vary. Remove from oven and cool completely. (Can be made 2-3 days in advance.)
Next, start to prepare the cranberry limoncello curd. Place lemon juice, water, cranberries, and ½ cup of the sugar in a medium pot or saucepan. Bring to a simmer, then lower heat and cook for 5-10 minutes, or until most of the berries have popped open and released their juice. 
Remove from heat and mash well with a potato masher, or pulse in a blender or food processor. 
Strain through a fine-mesh sieve, pressing down on the solids to remove as much juice as possible. Discard solids.
In a heavy-duty 4-quart pot, whisk together the egg yolks, salt, and remaining 1 cup sugar. While whisking, add the cranberry juice and limoncello. Keep whisking until well-combined. 
Turn the heat to medium-low and cook, stirring or whisking constantly, for about 10 minutes, or until the mixture thickens enough to coat the back of a wooden spoon, about the consistency of yogurt. Be careful not to let it boil or the eggs will curdle. 
Remove from heat and immediately pour through a sieve set over a clean bowl. Let curd come to room temperature. 
If using immediately, pour into chilled tart shell, cover with plastic wrap and refrigerate until ready to serve. If using later, cover bowl with plastic wrap and refrigerate.
When preparing to use, whisk the cranberry limoncello curd to loosen it. (It may be lumpy at first, just keep whisking and it will smooth out.) Pour into the crust and spread evenly. Cover with plastic wrap and refrigerate until ready to serve. To serve, cut into wedges and top with whipped cream. Enjoy!