Recipes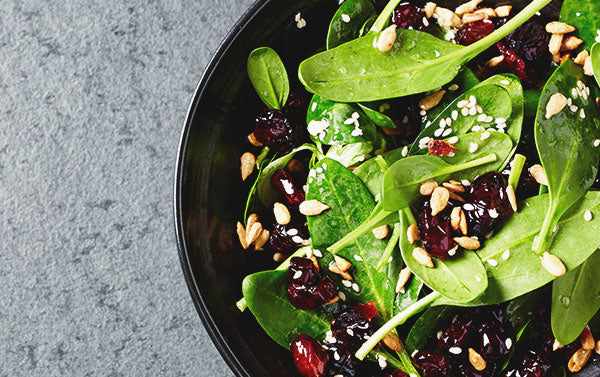 Decas Farms Cranberry Superfood Salad with Creamy Avocado Dressing
Ingredients:
For the salad:
2 cups lightly packed spinach
1 cup kale
2 cups sliced Brussels sprouts
1 cup broccoli florets
¼ cup baked pepitas
½ cup Decas Farms Dried Cranberries

For the dressing:
1 avocado, pit removed
3 Tbsps. lemon juice
1 clove garlic, minced
1 Tbsp. water
Salt & Pepper to taste
Instructions:
Add the spinach and kale to a large dinner plate or salad bowl. 
Top with the Brussels sprout slices, broccoli florets, pepitas and whole dried cranberries.
To make the dressing, blend the ingredients with a blender and process until smooth. 
Add water as necessary to reach desired consistency. 
Season with salt & pepper to taste. 
Toss salad with dressing and serve.