Recipes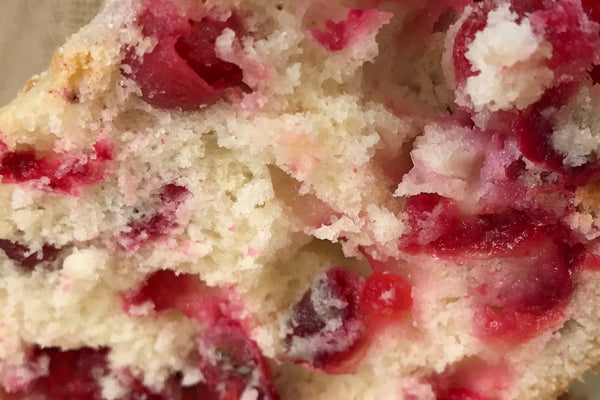 Simple Orange Cranberry Bread
Ingredients:
2 cups all-purpose flour
1 cup packed light brown sugar
11/2 tsp. baking powder
1/2 tsp. baking soda
1 tsp. salt
4 Tbsps. unsalted butter, melted
1 large egg, lightly beaten
3/4 cup buttermilk
1 orange, zested
2 Tbsps. orange juice, freshly squeezed
2 cups Decas Farms Fresh Cranberries, chopped
Preparation:
Preheat oven to 350 degrees.  Butter and flour a 4 x 8-inch bread pan. 
Whisk the flour, brown sugar, baking powder, baking soda, and salt in a large bowl and set aside.
In a separate bowl, whisk the buttermilk, egg, butter, juice, and zest.
Mix the wet mixture into the dry mixture until just combined. It will be thick. Fold in the cranberries.
Press the bread dough into the prepared pan.  Smooth out the top with a spatula.  Bake for 1 hour and 15 minutes, or until a toothpick inserted in the center comes out clean.
Cool on a wire rack, slice, and serve!