Recipes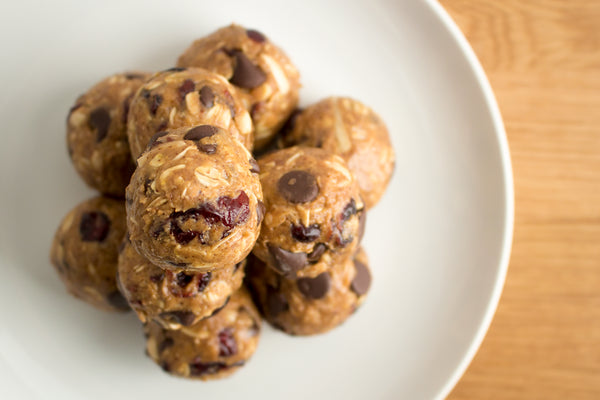 Chocolate Cranberry Almond Oatmeal Bites
Ingredients:
1/2 cup peanut butter, nut butter, or seed butter
1/3 cup honey
1 cup rolled oats
1/2 cup chocolate chips
1/2 cup Decas Farms dried cranberries
1/4 cup raw almonds, chopped
Preparation:
In a mixing bowl, combine the peanut butter and honey.
Add the oatmeal, chocolate chips, cranberries and almonds. 
Use your hands to shape into 1-inch rounds and place them onto a parchment lined cookie sheet. 
Refrigerate on cookie sheet for one hour.
Store in an air-tight container in fridge or freezer. Makes 20-25 bites. 
Recipe Credit The Two Bite Club