Recipes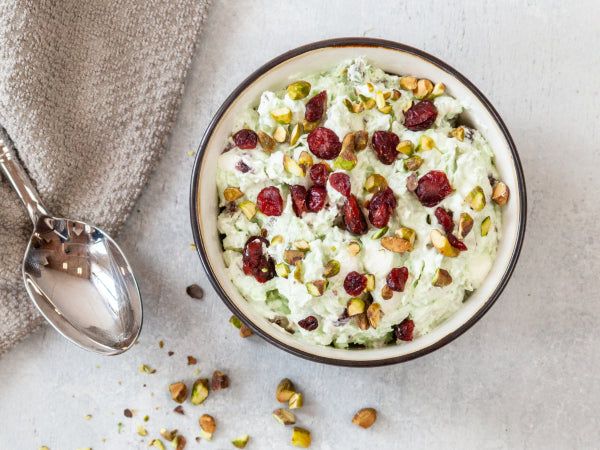 WATERGATE SALAD
Ingredients
8 oz. whipped Topping, thawed
1 package (3.4 oz.) instant pistachio pudding
20 oz. crushed pineapple in juice
3 cups mini marshmallows
2 oz. chopped walnuts or pecans
2 oz. chopped pistachios
2/3 cup chopped dried cranberries 
1 cup shredded coconut, optional
Instructions
1. In a medium/large mixing bowl add whipped topping and pistachio pudding and beat until combined and you can no longer see any of the pudding powder.
2. Add crushed pineapple and beat again until well combined.
3. Stir in marshmallows, nuts, dried cranberries, and coconut (if using).
4. Top with a sprinkle of dried cranberries and nuts and serve immediately. Or cover and store until ready to eat. 
Recipe Notes
This is a great dish to make a day ahead of time.