Recipes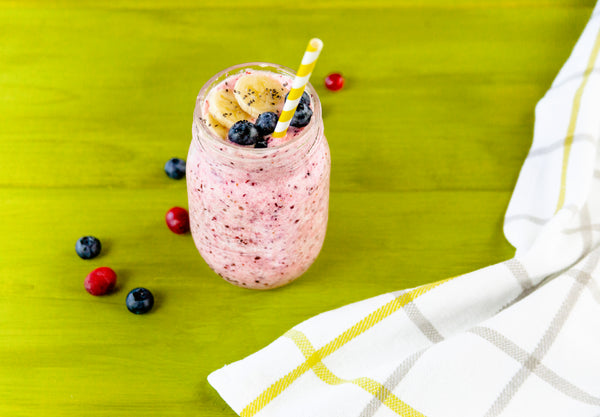 Ingredients:
1/2 cup frozen berry mix
1 cup almond milk
1/4-1/2 cup ice, as needed
1/2 fresh cranberries 
1/2 cup fresh blueberries
1 fresh and 1 frozen banana
2 tablespoons chia seeds
Preparations:
Add all ingredients into a blender. Blend for about 60 to 90 seconds or until the mixture is smooth. Add more almond milk or ice as needed to achieve thickened consistency.

Top with fresh banana, chia, blueberries, and cranberries 
Enjoy!