Recipes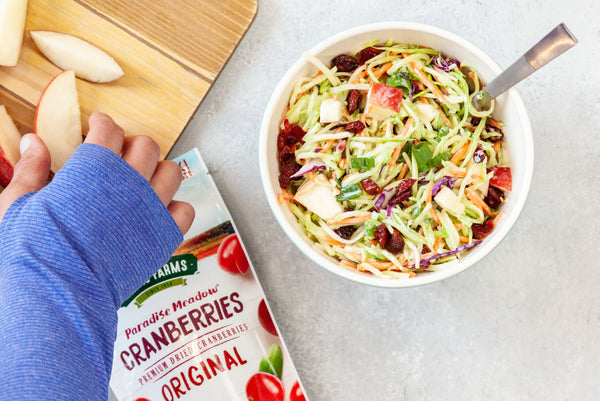 Cranberry Apple Cole Slaw
Ingredients:
Dressing
3/4 cup fat free Greek Yogurt 
1/4 cup mayonnaise
1/4 cup honey
2 Tbsp apple cider vinegar
Salt and freshly ground black pepper
Coleslaw
1 small cabbage , shredded (6 - 7 cups packed)
1 1/2 cups matchstick carrots
2 large gala apples, sliced into matchsticks (about 3 cups)
1/2 cup sliced green onions
3/4 cup dried Decas Farms cranberries
Preparation:
Step 1
In a mixing bowl whisk together Greek yogurt, mayonnaise, honey and apple cider vinegar until smooth, while seasoning with salt and pepper to taste.
Step 2
In a large bowl toss together cabbage, carrots, apples, green onions,  and our nutritious cranberries. Pour dressing over cabbage mixture and toss to evenly coat. Serve immediately for best results.