Recipes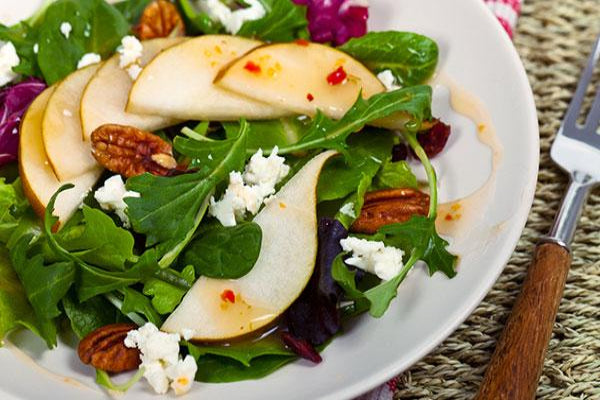 Pear, Cranberry, and Pecan Chopped Salad
Ingredients:
6-8 cups chopped Romaine lettuce
2 medium pears, cored and chopped
1 cup Decas Farms Premium Dried Cranberries
1 cup chopped pecans
6 slices thick-cut bacon, cooked and crumbled
½ cup crumbled feta cheese
prepared poppy seed dressing and balsamic vinaigrette
Preparation:
In a large shallow bowl combine all ingredients except dressing. Drizzle with equal parts of each dressing or to taste. Toss and serve.